Fished Saturday with the passing front and dropping water temps, as the fishing is starting to pick up in the Mobile Tensaw River Delta. The strong Northwest winds limited where we were able to fish, and we had to move around to find them, but when we did, it was ON
Caught our limit of six, and left'em biting.
Went back on Sunday and the tide was starting to neap. We didn't get the hard falling tide we had on Saturday, but the weather was beautiful, sunny skies and calm waters. Released a 30 lb Bull Red at our first stop, and broke another off before moving on. Fished several more spots with no luck, and went back to see if the Reds were still home at Saturday's hotspot. The bite was not as fast, but we did mange to catch 4 more nice Reds and a Flounder before calling it a day by mid-afternoon.
Saturday's Box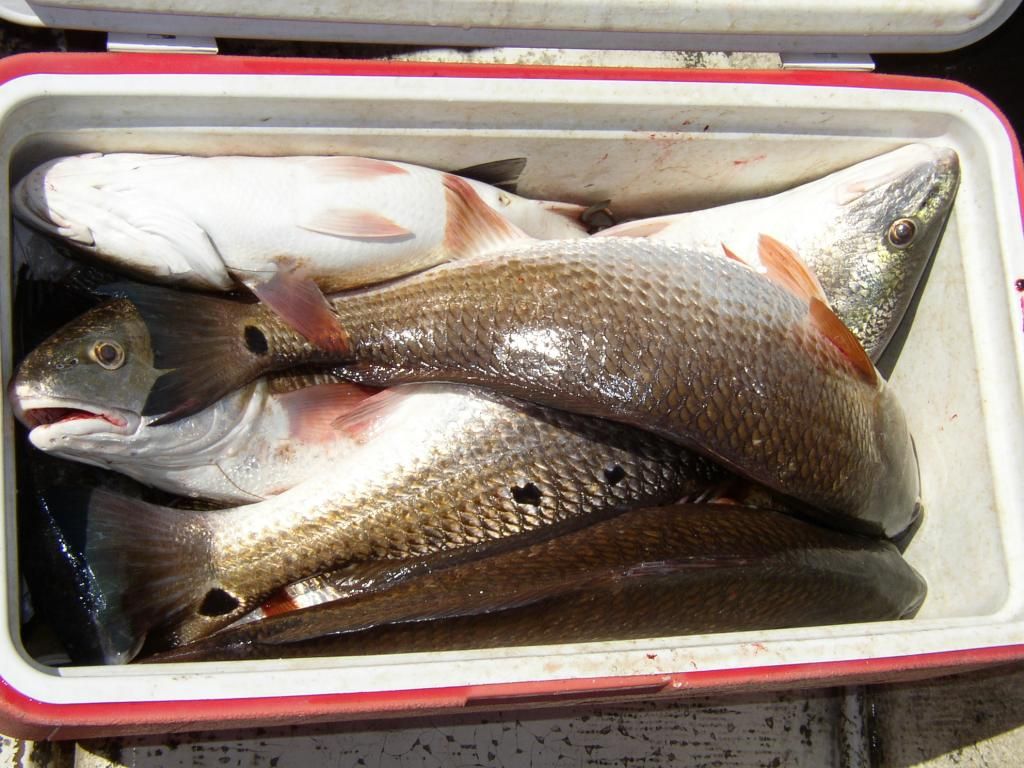 Happy Gal on Sunday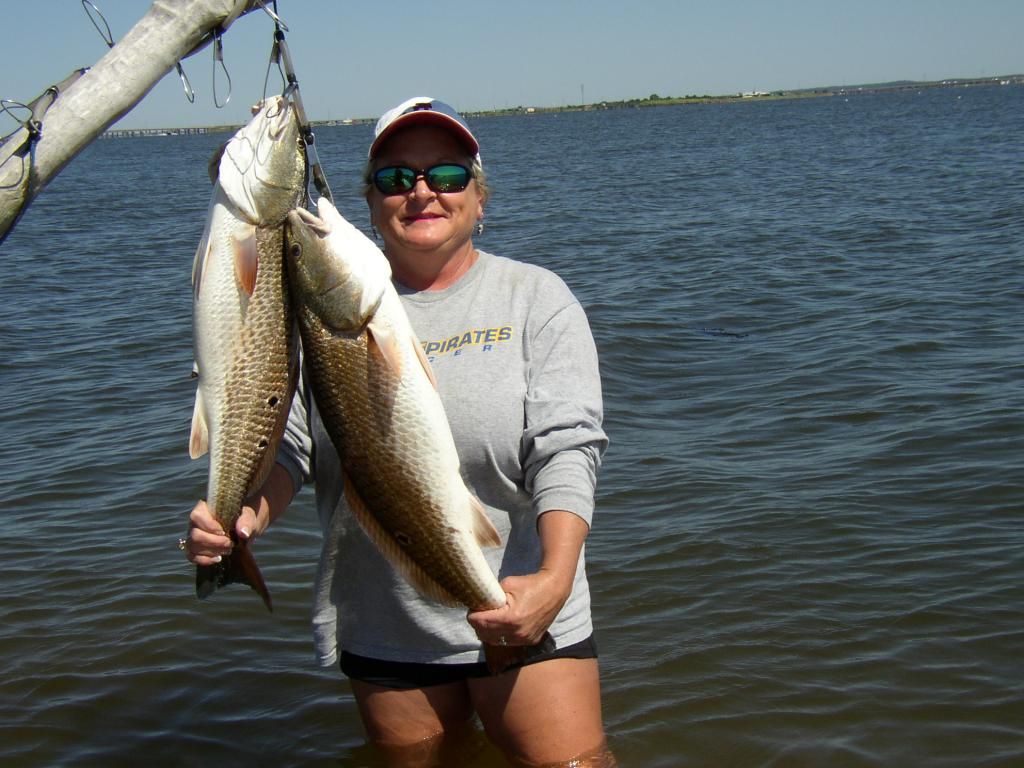 Redfish on the half-shell and fish taco's will be on the menu for us this week, as well as several friends and neighbors