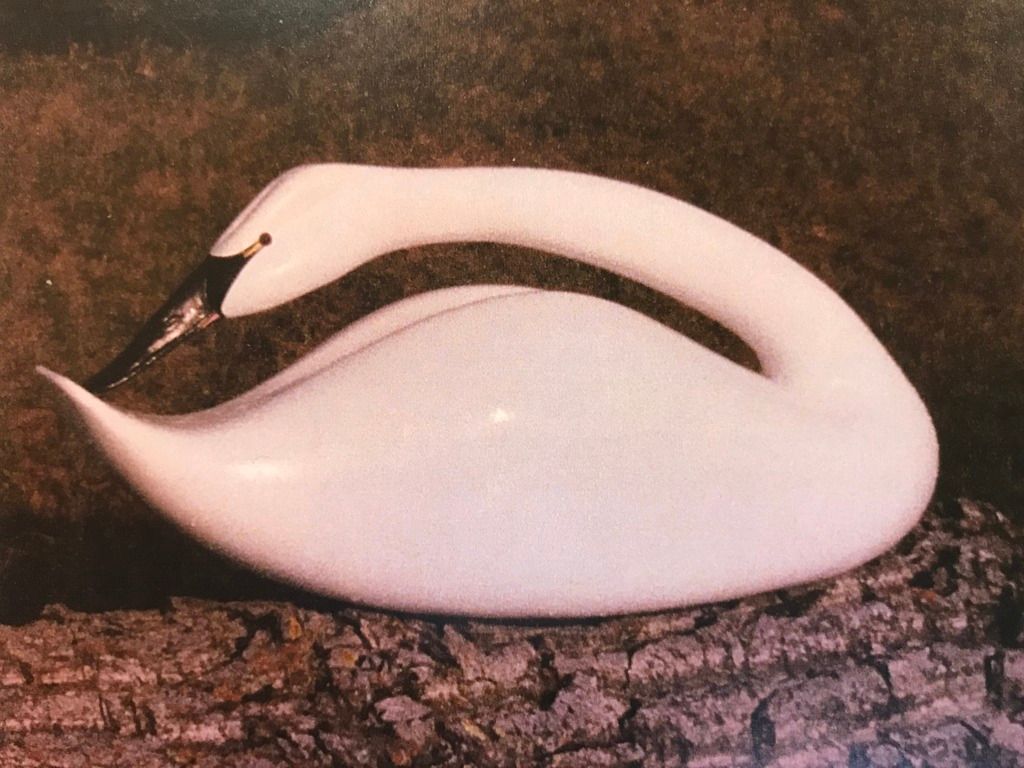 This is a total longshot, but I'm in search of a wooden white swan decoy pictured above.
It was made in the 70s by my Uncle, George Kittell. He told me that back in the mid-70s, he used to carve decoys to barter with a store manager at a store called Wild Wings, in Lake City, Minnesota.
In the mid-80s he said he was at a decoy show at Canterbury Park in Shakopee, MN where he saw his white swan decoy for sale. He picked up the swan and turned it upside down to see his signature, but the seller (or someone) had sanded his signature off of the bottom. The seller was also trying to tell my uncle it was carved back in the 50s to make it seem more valuable. My uncle is a shy guy, and just placed it down and walked away. Never to see it again.
I don't know how tightknit the wooden decoy collector forums are, but I was hoping someone could identify where it might be today. I know it's a longshot, but had to try. Thanks. I'm looking for a happy ending to this story.